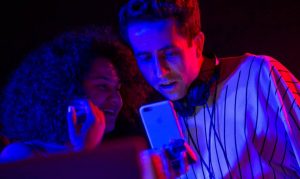 How to change online status to offline in Badoo?
To hide online status in Badoo iOS app:
Log in to Badoo on your iOS device.
Touch your "Profile" page.
Touch "Settings" and then tap "Privacy".
Turn off "Show Online" in the tab that appears.
Your online status has been hidden.
Can you take off the last online on Badoo?
You can disable the option that shows your online status in the Settings section of your personal profile. Now, the procedure to do this will vary slightly depending on your platform. For example, you should access your profile by clicking on your profile's icon on the website, and then find the gear icon. By clicking on it, you will access your Settings menu, which you can navigate to the Privacy menu and disable the "Show my status online" option.
How do you know if someone is active on Badoo?
There are several ways to find out if someone is active on Badoo. Perhaps the most useful one is the small yellow / green point that you can find near the user's name in sections such as Links or Nearby People. A green dot indicates that the user is currently online, and that the yellow dot is recently online.