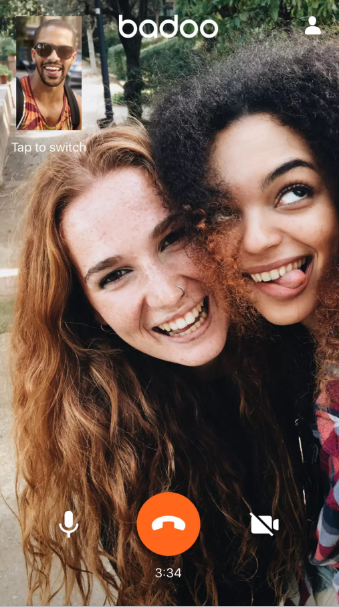 Badoo, which has 380 million users around the world, is testing the removal of the typical swiping feature of dating apps in favour of its new live stream feature, Badoo Live, this summer.
According to research by the company, 68 per cent of Brits said they dislike the swiping and appearance matching of dating apps. This is seen as a shallow way of connecting people.
Instead, around 83 per cent of respondents said they would feel more comfortable meeting someone after watching a live stream of them.
Andrey Andreev, Badoo's founder and CEO, said the new feature will move the app on from just matches and swiping to real face-to-face interactions.
"We are testing the removal of our 'encounters' feature, as our research shows that people now value real life interactions and want to see more of the person behind the profile picture," he said.
"Badoo Live, launching soon, will give our users the chance to let their true personalities shine through; interact in real time and ultimately, form more genuine connections."
How Badoo Live works
1. To use Badoo Live, start by opening up the app
2. In the app, there is a "Start Live Stream" button. Tap this and Badoo will start the broadcast
3. During the broadcast, other users can view it and send messages to you
4. Once you've finished the live stream, just tap the 'end' button and it will disappear
Badoo says that once a broadcast is finished, it will no longer be available so you can only watch someone's broadcast when it is live.
As well, the company says the feature is 100 per cent safe. Badoo's software will be continuously scanning streams to remove any suspected inappropriate content, which is then removed by moderators.
If a user streams any inappropriate content, they will be immediately blocked from using the app.